News
We have recently moved office locations. Our new office and warehouse is now located at:

7 Redland Drive,
Mitcham VIC 3132

Testimonials

Quick Links

Synthetic Grass

Needle Punch Carpet

Woven Carpet

Retractable Shades

Downloads

Retractable Shades Brochure

Retractable Shade System
Can you afford not to protect your bowlers ?
Why is shade important?
Starting at an early age, school children in Australia learn that too much exposure to ultraviolet (UV) rays can cause tanning, sunburn, skin and eye damage and skin cancer. SunSmart programs recommend ways for most effective UV protection which combine shade with protective clothing, a broad-brimmed hat, sunglasses and application of SPF 30+ sunscreen. It is estimated that in Australia many outdoor facilities and venues have inadequate or ineffective shade.
The Berry Retractable Shade System is designed specifically for bowling greens. Made in Australia for Australian conditions that:
reduce the risks associated with overhead UV exposure
create cool, comfortable outdoor environments for bowlers
dramatically reducing surface temperatures
reduces UV and heat reflection from any surface
BBS can design and build a Berry Retractable Shade System to fit your Single or Double greens.
The Berry Retractable Shade System addresses all critical parts of a long-lasting installation:
frame and footing specification with compact column design (no trip hazard)
stainless steel cabling and tensioning wires
stainless steel motor housings and gearing system
corrosion protection
80% UV-factor shade fabric, the best specifiation to avoid adversely impacting on the playing environment
quality electrical components in weatherproof housings
engineering quality and excellence with industry leading warranty
manufacturers specifiations and warranties, nothing hidden
Bowl just once under a Berry Retractable Shade System, and you will definitely want one for your club.
For more information download our shades brochure below.


Berry Retractable Shades Brochure
Call us on (03) 9873 0101 or Toll Free on 1300 66 36 35
Our shades in action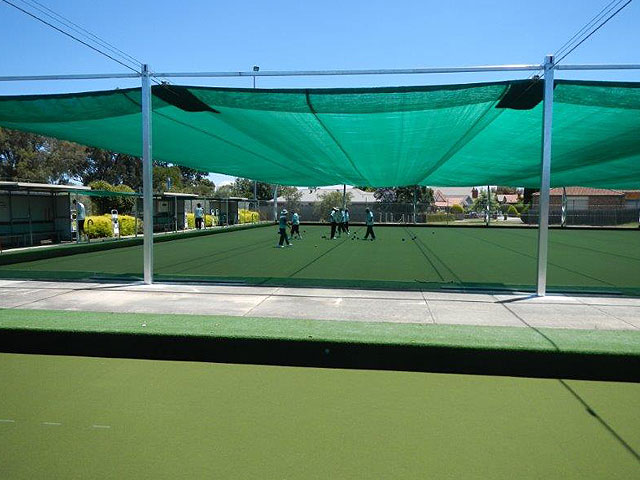 The difference with shade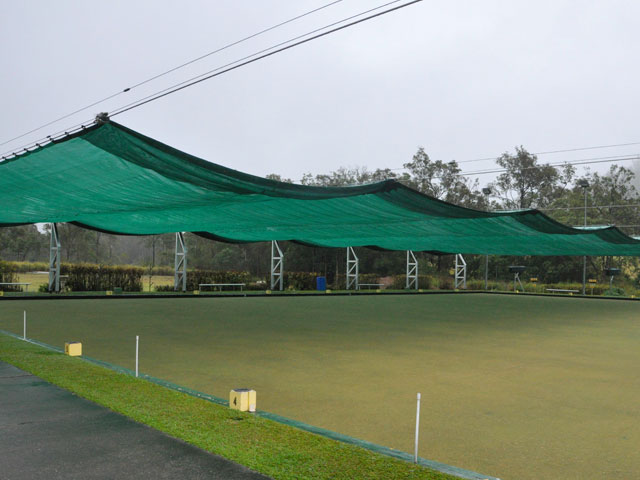 The canopy quarter open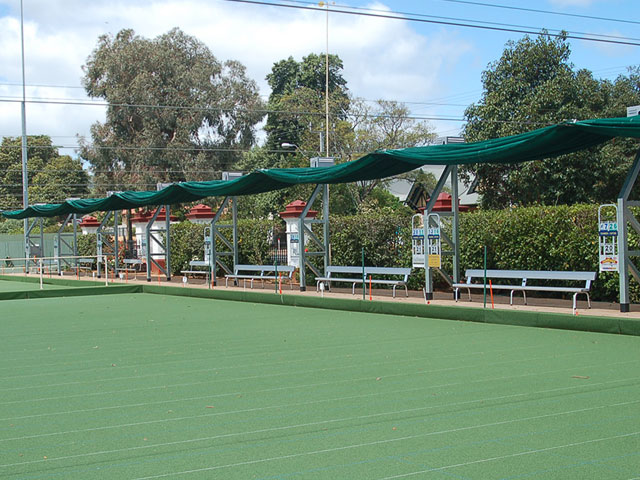 Unobtrusive design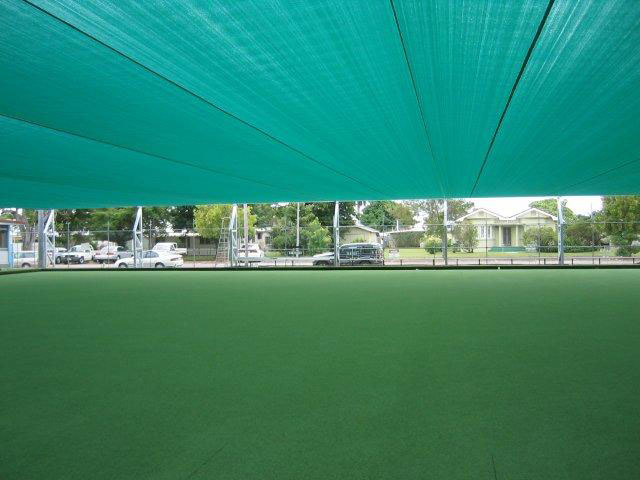 The canopy is flat and tight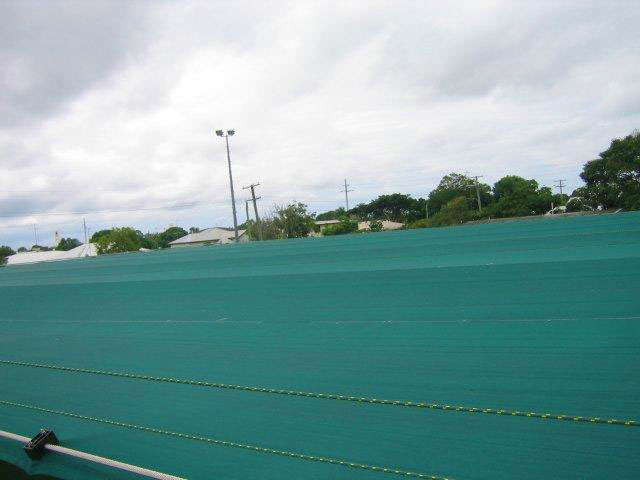 Viewed from above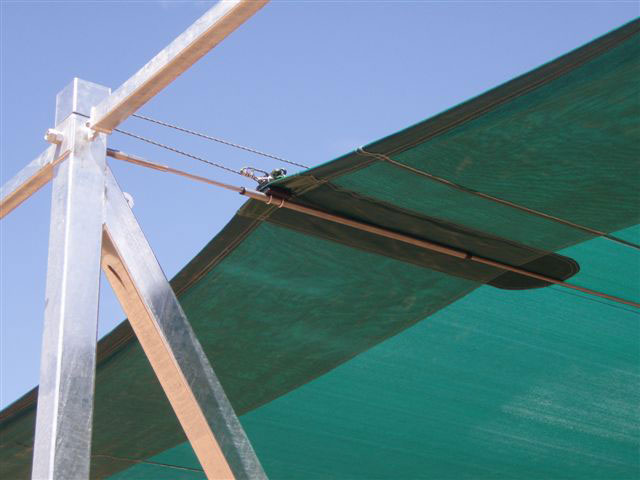 Double Reinforced Fabric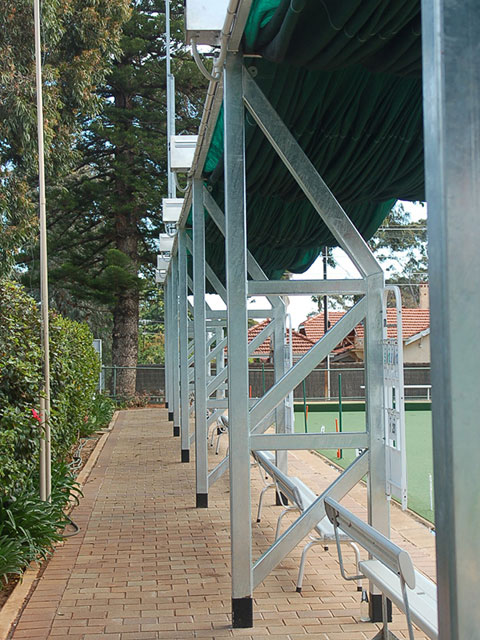 Neat and straight columns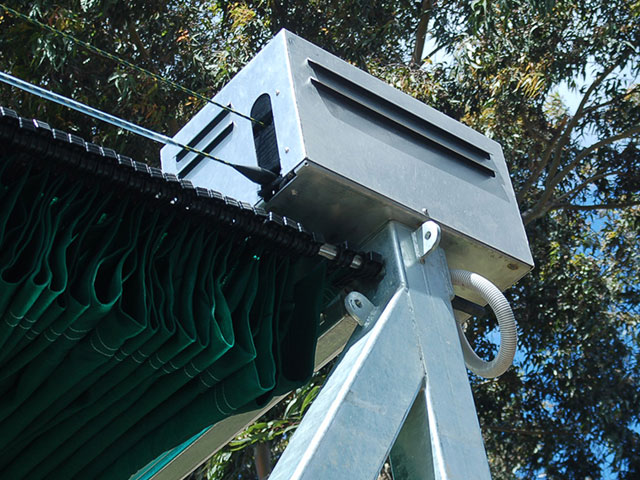 Stainless steal housing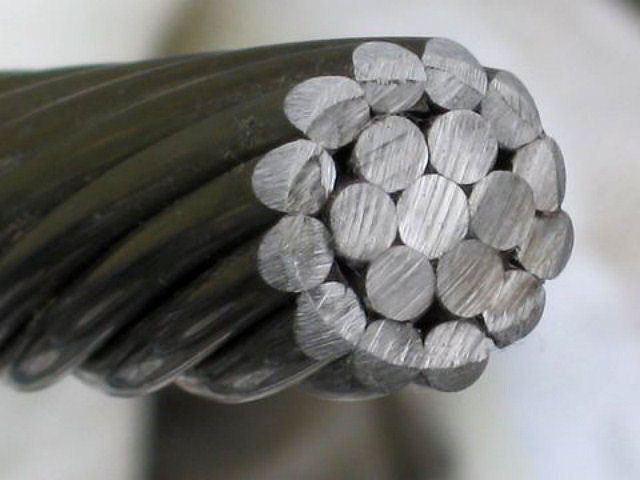 Stainless steal cable
Control panel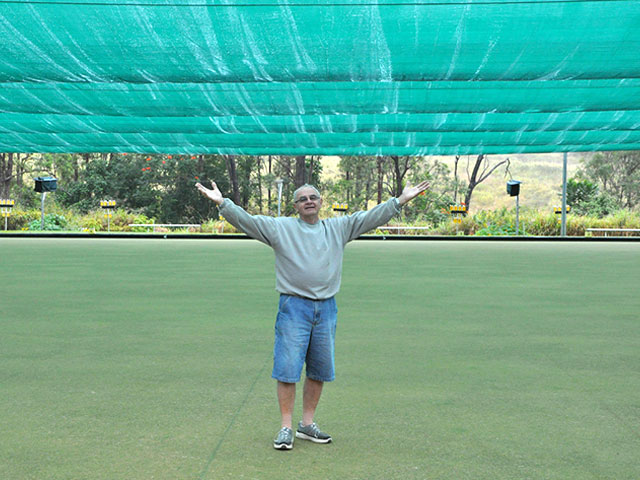 Happy customer